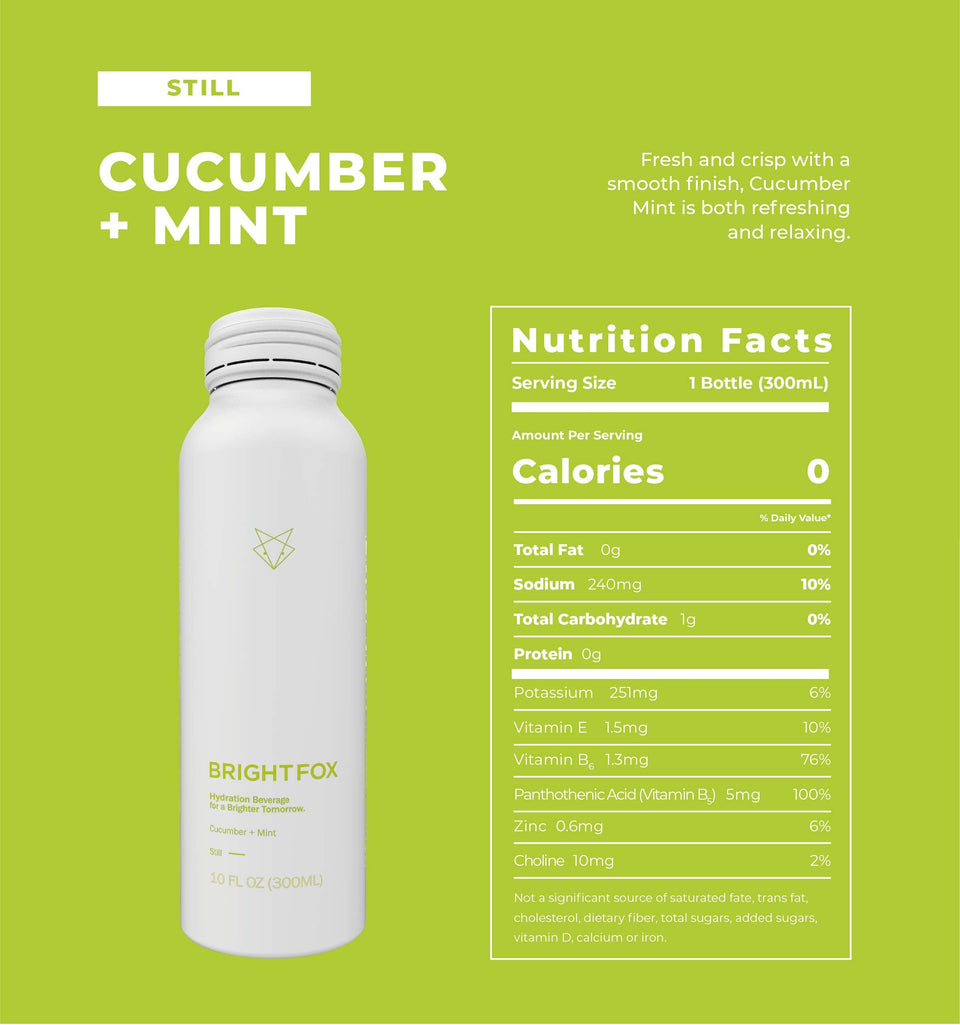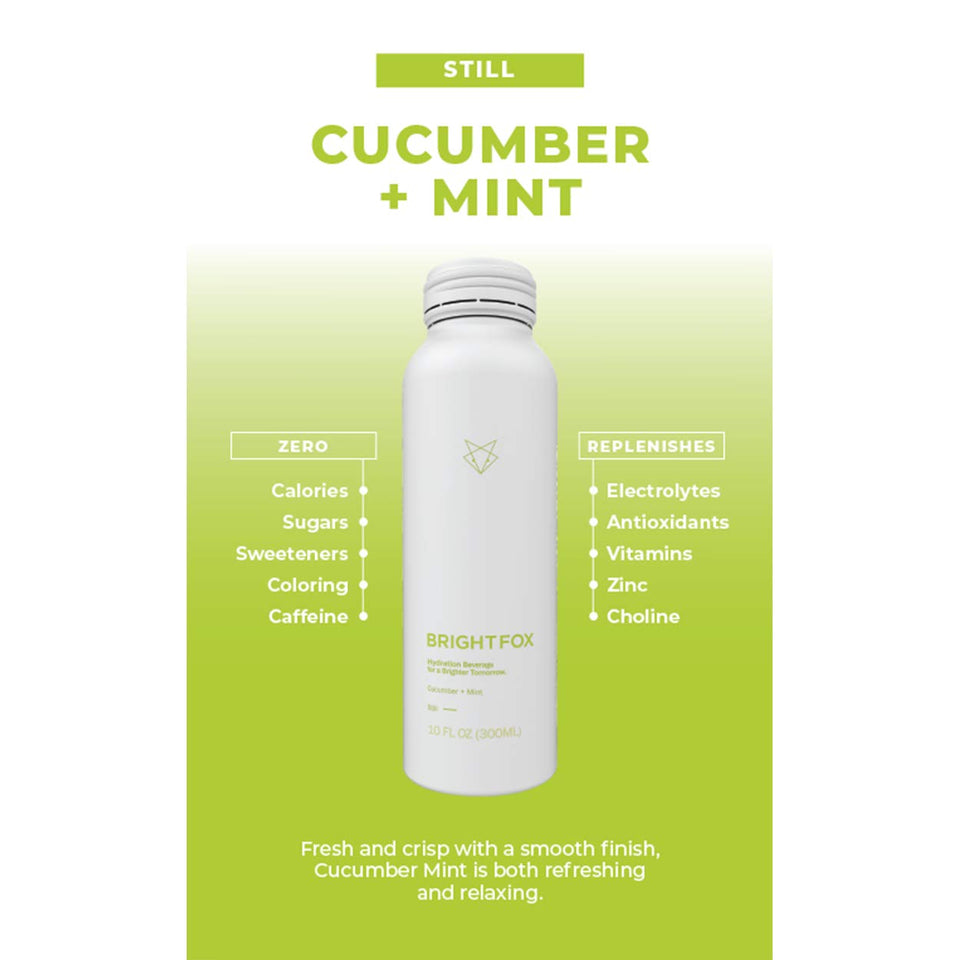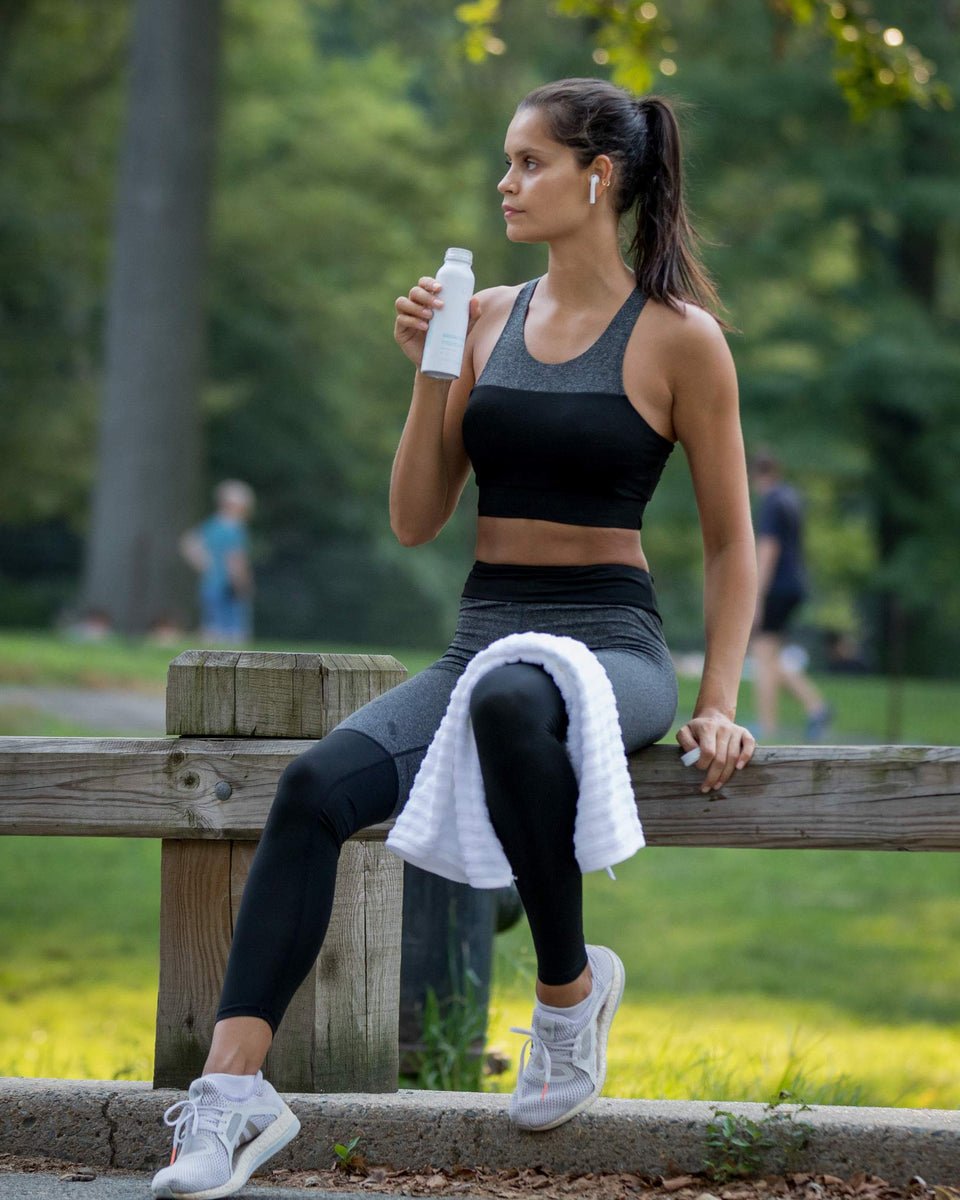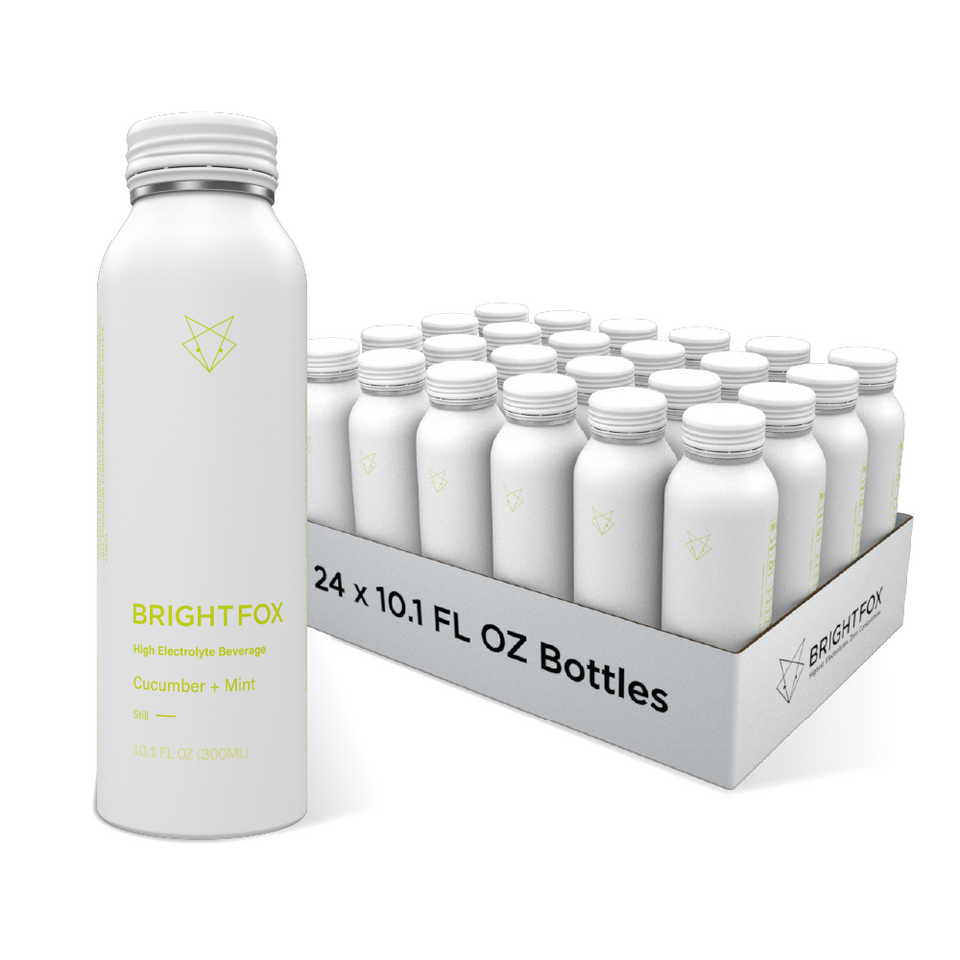 Cucumber Mint Still
CMST300-24
$79.99
Cucumber Mint: Fresh and crisp with a smooth finish, Cucumber Mint is both refreshing and relaxing.

BrightFox still variations are both rich and subtle. An optimal healthy hydration solution to aid in recovery and keep the hydration cycle going when it's needed most. For a Brighter Tomorrow. 

Ingredients
Filtered Water, Citric Acid, Sodium Citrate, Monopotassium Phosphate, Natural Flavours, Sodium Benzoate (To Preserve Freshness), Potassium Sorbate (To Preserve Freshness), L-Choline Bitartrate, Vitamin E Acetate, Calcium Pantothenate, Pyridoxine Hydrochloride, Zinc Sulfate.
0 CALORIES
0 SUGARS
0 SWEETENERS
0 STIMULANTS
0 COLORS