BrightFox Partners With Feeding People to Feed NYC's Healthcare Workers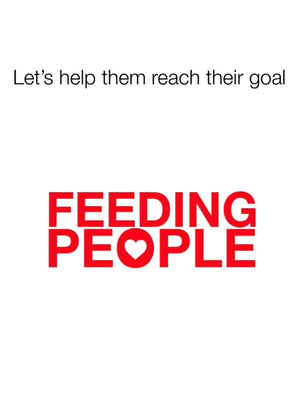 Doing our part to create a #BrighterTomorrow for our local community is a key part of the BrightFox ethos. That commitment is needed now more than ever in a world rocked by the COVID-19 pandemic.
That's why we joined forces with NYC-based non-profit group, Feeding People, to deliver healthy meals to medical staff fighting COVID-19 on the front lines. Over half a dozen other restaurants and food and beverage companies across the country have joined the initiative as well, donating products, preparing meals, and coordinating deliveries through health food delivery start-up, Served Natural.
Served Natural delivers flavorful dishes made with 100% organic ingredients sourced from local, sustainable suppliers. Their devotion to eco-friendly practices and clean eating is something we share here at BrightFox. 
Just like Served Natural's dishes, our signature BrightFox flavors don't contain any harmful additives, artificial ingredients, or added sugars. Only the vitamins, minerals, and electrolytes needed to give NYC's healthcare workers the boost they need to power through an arduous day of caring for sick patients.
We've donated our signature BrightFox flavors to each meal delivered so far — and we're not planning to stop until Feeding People has reached its goal of $125,000, which equates to 25,000 meals served. At the time of writing, Feeding People has achieved just one-third of its goal. Keep reading to find out how you can help us reach this important milestone.
Feeding People, one healthy meal at a time
To date, Feeding People has delivered more than 17,500 meals to 15 of NYC's hardest-hit hospitals, including:
Brooklyn Hospital

Bellevue Hospital

Brookdale University Hospital Medical Center

Elmhurst Hospital

Harlem Hospital Center

Weill Cornell Medicine 

Memorial Sloan Kettering Cancer Center 

NYU Langone Health 

NYU Winthrop Hospital 

Lenox Hill Greenwich Village 

Hackensack Hospital

Upper East Side Rehabilitation and Nursing Center

St. Francis Hospital

North Shore University Hospital

Long Island Jewish Hospital
These are some of the hospitals and healthcare centers in the country most overwhelmed from COVID-19. One doctor at Brookdale University Hospital Medical Center remarked the hospital is a "war zone" where the ICU is at full capacity and the halls are lined with patient beds.
Help us brighten a healthcare worker's day
After a long day of caring for New York City's citizens, the least we can do to show our gratitude for their grueling, lifesaving work is with a hearty, healthy meal. For just a $5 donation, you can provide a meal for a healthcare worker, which will be delivered right to their workplace. You can donate using this link.
We understand that these unprecedented times are difficult in every sense of the word. If you're unable to donate, please consider spreading awareness on social media. Every little bit helps.
Follow Feeding People on Instagram for regular updates. In addition to videos and photos of the hardworking volunteers packaging and delivering meals, you'll also get access to free exercise videos. You can also connect with the non-profit on Facebook, Twitter, and LinkedIn.
For more information on the initiative and to find out how you can help, visit
feedingpeople.org
.