Trend Hunter: BrightFox Supports Feel-Good Nights & Days with a Nourishing Formula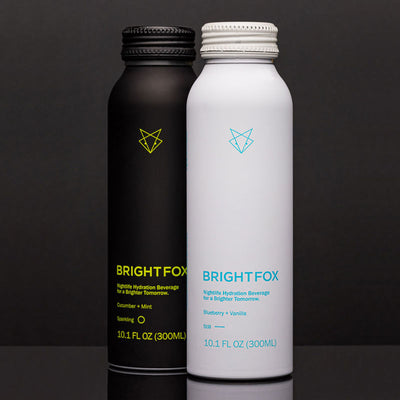 By Laura McQuarrie; Click here for the full article.
BrightFox sets itself apart by creating what it calls a "nightlife hydration beverage for a brighter tomorrow." The beverage brand's still and sparkling zero-calorie formulas are packed full of vitamins, minerals, replenishing electrolytes and antioxidants to optimize nights out and support productivity the following day.

The beverages are available in Grapefruit + Ginger, Cucumber + Mint and Blueberry + Vanilla flavors that can be enjoyed in many different ways. According to BrightFox, its hydration beverages can be enjoyed in a cocktail, alongside alcohol or even as an alternative to alcohol. The beverages are also touted as refreshing options for mornings, days at the beach and refueling after a workout. As well as helping with hydration, the drinks are also said to be useful for everything from jet lag and nausea to muscle fatigue.